February 24, 2016
Hey, hey, hello, it's another series: At Good Life, we want you to be enlightened by the insights of wonderful women who've made big leaps and learned big lessons. With Influencers x Wellness Warriors, we will voyeur into the lives of incredible ladies who are changing the health & wellness game.
As a woman whose hands we place both our skin and brows, you could–accurately– say we trust Justine Kahn with our life. Her prolific approach to skincare can be fully enjoyed through our curated SHOP GOOD, and if you are ever in the Bay Area, we strongly urge, nay insist, that you stop in to revitalize your skin at her spa in Laurel Heights, Skin Remedy. She is an entrepreneur, an esthetician, a botanist, and a warm-hearted soul who knows that we should never compromise our dreams, even if they're ahead of their time.
What differentiates Skin Remedy from the ever-growing crop of organic and clean beauty is the powerful combination of ingredients. Her products celebrate the bio-individuality of skin, and the end result is an arsenal of products that are designed to treat, heal, and embrace YOUR UNIQUE skin and its needs. It's truly unprecedented and we are radiating from the difference. She is at the forefront of shifting the idea of "chemicals sell" to create something botanical, organic and results-oriented. Kahn is striving– and succeeding– in changing the face of skincare, and we'd love for you to catch a glimpse of this star on the rise who we're lucky enough to call a daily inspiration!
On her journey to being a skincare guru:
"I've been in the business since 2001. I was trained by a woman who was a Swedish-trained herbal dermatologist, and she had an amazing scope of organic skincare. Then I bopped around to three spas in Los Angeles. In 2004, I worked in a spa in the Marina. I was working on skin, and to be honest, I was frustrated because I was compromising people's skin using [these other] products. Someone with acne was using alcohol, which dehydrates the skin and kills healthy skin cells. I was going against what the skin needed. This is why I developed skincare with raw, organic ingredients that treat a skin's individuality."
On simplicity :
"It's pared down. No filler ingredients and from there, we customize for your skin. Our skin is an organ, and [the modern skincare] is wreaking havoc. I like to keep it under 10 ingredients."
On her favorite ingredients:
"One of my key ingredients is squalane oil. It's derived from the skin of olives, and has an amazing molecular profile. It penetrates the epidermis, and we use it in our face and eye cream, and it doesn't leave your skin oily or greasy. Jojoba oil is also amazing; it's most similar to the natural oils of our skin, and surface hydrating. We get it from the Sonoran desert in Arizona, and every type of skin loves it. Kale is delicious internally and is anti-inflammatory externally. The essential oils we use are extremely concentrated and are used as a part of our natural preserving system. Bulgarian rose is my ultimate favorite, and I love pairing geranium and lavender, which are both anti-septic and anti-inflammatory."
On revolutionizing skincare:
"What makes [Skin Remedy] different is we are treatment-oriented in our approach to supporting skin. The products are created by myself, and I work with a Plant Biologist from Carnegie Mellon, Clayton Coker, who currently has a grant from Stanford. Together we use chemistry and work in super small batches on a weekly basis."
On inspiring the future:
"I struggled with acne when I was younger, and I have allergies to synthetic ingredients. I understand how our skin affects how we face the world, and how makeup just covers up bigger issues. I want to be a source of empowerment for women, and bring other women inspiration. [Building a business] is an incredible experience; it's all about creating something completely new in the marketplace. Now that I have a daughter, I am excited to show her this world, and I've created a future where my daughter will experience these products and this lifestyle."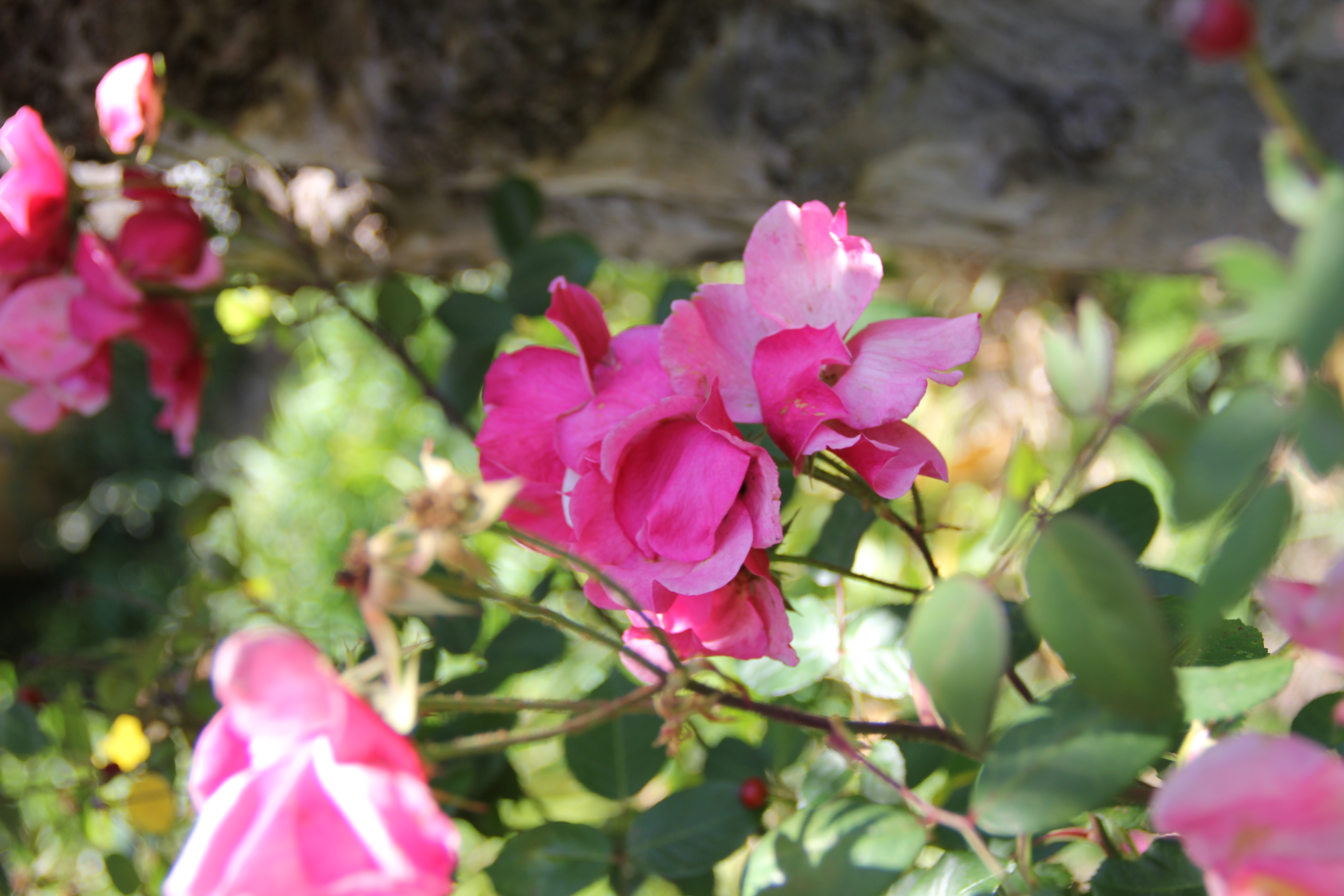 On her garden:
"I grow my own lettuces, vegetables, and herbs in Sausalito. When we moved into [this place], it once was owned by a woman who spent her entire life cultivating this botanical garden. We really were coming into this incredible coup. I also grow a lot of botanicals that we use in our products, like lavender, geranium, chamomile, arnica, goldenseal, lemon verbena and rose."
On women in business:
"When I met Leah (founder of Good Life), I could see she was on a quest for a better life and creating a better life for other people. It resonated with people that her mission was so clear. The health and wellness industry is changing and growing. The mindset of the consumer has shifted. In 2010, when I wanted to make a brick and mortar spa with no chemicals, nobody thought that was a good idea. But I was passionate about creating a marketplace for organic, botanical products. I'm also inspired by so many other women in business, like Plum Organic Beauty. They are doing exactly what I am doing, but with hair; they're heroes!"
On her holistic mindset:
"I like to get out into nature, and be mindful. I love probiotics, and skin detox tea in combination with CALM magnesium. It's my life-saver! I'm also obsessed with reformer pilates. I go to Pilates Works and my instructor, Angela Gifford, is an original, classically-trained teacher. She is so technical and really appreciates body awareness and working the minute muscles."
On the future of Skin Remedy + living the Good Life:
"I live the Good Life by having a business I love, having a baby I love and trying to balance it all. I want my legacy to be changing the face of skincare and creating results-oriented products."
//
We at the Good Life are over the moon to offer Justine's arsenal of knowledge and the divine botanical combinations that encompass Skin Remedy at our online clean beauty and skincare boutique, Shop Good. Even more exciting, as a customer at Shop Good, you have complete access to Justine's expert recommendations and customized blends.
Simply shop Skin Remedy, place your clean skincare picks in your basket, and leave your concerns, skincare needs and questions in the comments section. Justine reads each of these prior to crafting your final product and customizes specifically to treat Y-O-U. Your glowiest and most gorgeous skin ever awaits! Click here to Shop.